LANDLORDS THIS IS ONE YEAR IN THE LIFE OUR OF STUDENT ACCOMMODATION
From start to finish we manage the property from set up to turning round and finding the next tenants.
We are experts in Student Accommodation and have a team working very hard with the students.
We have a dedicated Student Team managers who will be first point of contact for all students they liaise on a daily or weekly basis with the tenants visiting emailing texting and writing to them as necessary. Offering advice and support.
The dedicated manager knows the house inside and out will also be Landlords first point of contact reporting back on the following:
How things are going if there are any issues
Recommendations to improve the property if required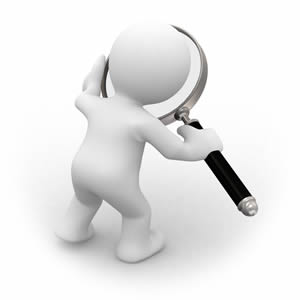 Getting quotes for any works if requested
Overseeing the general condition of the house
Booking any maintenance required
Reporting any incidents
What we have done and what we are doing about any issues
Checking the cleanliness of the property
Keeping in check the behavior of the tenants
Reporting anything relevant as and when required
A regular monthly report raised to include all visits to the house
FROM THE BEGINNING OUR CALENDAR:
Adverts go out on Rightmove Student website & Key Home Limited website.
Viewings are always accompanied.
We take a holding fee from student and within seven days they sign contracts.
Key Home team are all trained in checking ID and spotting fraud documents.
Guarantor documents are essential to accompany each student and these are chased up and in place before start of contract prior to occupation. These also come with ID all guarantors are credit checked.
We set all rents up to be paid by direct debit as stated in the rent breakdown given to each student.
When the house is ready for occupation we compile a comprehensive inventory.
We also install a very informative notice board.
Read all utility meters and contact all the relevant companies giving all tenant names and dates of move in if required.
As soon as all the tenants have collected keys, usually end of September we organize a welcome meeting with our dedicated Key Home team member to explain things like where the stop cock is, what to do if the electrics trip, how to change a light bulb and how to manage condensation, how to use the washing machine, how and when to put the bins out, make sure they have our emergency phone number, get a second key cut and more.
Key Home dedicated team member will inspect the property once a month and test all the fire alarms advising the students if they need advice on putting rubbish out, leaving trip hazards in hall stairs and landings etc. then putting this in writing in case they forget.
If any rents fail we chase tenants via phone calls, text, email, letters to student and guarantors and face to face contact over and over again until paid.
Students are encouraged to talk to their contact at Key Home should they have problems with finance & guarantor is to pay.
Contracts are joint so whole house liable for the rent this is made very clear when signing earlier in the year.
Agreed with Landlord maintenance will be booked via our dedicated Key Home team member and trades paid prior to rent being due to keep up excellent service on behalf of the landlord.
We raise statements for Landlord on every rent payment indicating if tenant is being chased or has paid and also any maintenance payments made for that period.
One month prior to end of contract the dedicated Key Home team member will arrange a pre check out meeting with tenants going through whole house advising on what will need to be put right before vacating. Both tenant and Landlord will have a report in advance of tenant leaving.
Once empty Key Home check the property over instruct on a deep clean which will have been paid for in advance of the contract starting Key Home will organize the rubbish to be removed, disposed of and the house to be returned to original condition prior to the new group of tenants moving in, purchasing the new furniture, repairing furniture and repainting if necessary etc.
On check out we read all the utility meters contact the relevant utility company and give the forwarding addresses of the outgoing tenants.
New inventory is raised for the next new group of students meters read again beginning of September when first new student moves in.
CONTRACTS AND RENT
All Student houses will be viewed from January of the current year and students signed up in advance of the new contracts commencing in July.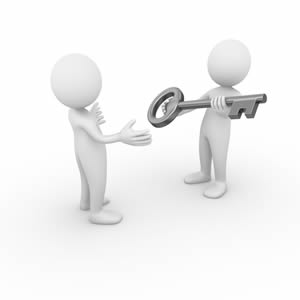 Contract start is usually second week of July with eight weeks of half rent for this period up to start of September which is the time for maintenance and cleaning
Students start paying the full rent from first full week in September to end of first week of July amounting to 44 weeks of full rent.
Rents are due to be paid for summer in two payments at the beginning of July and the beginning of August (8 weeks divided into two payments) then each term when loans come in from September but paid in October, January and April all by direct debit.
Comprehensive statements are issued on receipt of all rent detailing rents paid rents outstanding and any costs incurred.
Deposits are registered with My Deposits due to be paid before the start of the contract in July.
HOUSE OF MULTIPLE OCCUPANCY LICENCES (HMO)
Most properties in Northampton require a compulsory or additional licence prior to being tenanted.
We work with the local authorities very closely and can advise, oversee and compile the relevant license application making sure all the certificates and documents are in date and correct.
When completed we deliver the paperwork by hand to ensure it reaches the right department.
COUNCIL TAX EXEMPTION
Council tax exemption certificates are issued on enrollment at university.
In order to achieve exemption with the council a dedicated Key Home team member is employed full time to chase all the certificates via phone calls, text, emails, letters to student and guarantor we speak face to face to the students and send the bills out where necessary.
We can come up with payment plans if our students are unlucky and find they are not on full time courses for all sorts of reasons.
LANDLORD FEES
Student set up fees for Landlords: £300.00 PLUS VAT PER HOUSE
Individual student: £50.00 PLUS VAT EACH
Management fee: 12% PLUS VAT (taken off when rent paid)
HMO license paperwork (not including documents): £200.00 PLUS VAT